Short course
"Speciation tools for analysis of biopolymers and small molecules and their application to life sciences"
Maria Montes-Bayon and Stephan Hann
Quantitative protein analysis has become an important aspect in many fields of biochemical research and clinical application. Besides the qualitative characterisation of the proteome or subproteome in a specific tissue or body fluid, the quantitative aspects have been identified to be relevant for a better understanding of biological processes on the protein and/or peptide level. In this regard, different mass spectrometric techniques could be used as analytical tools for quantitative protein studies, especially since isotopically labelled compounds have been discovered for this purpose. This short course intends to provide an overview on the strategies used in conjunction with elemental and structural mass spectrometric techniques for quantitative protein analyses.
In the first part technical requirements will be presented and discussed including the selection and implementation of separation systems and interfaces. It will cover several examples for small molecule analysis in environmental and biological applications. The second part will introduce different methods for relative and absolute quantification of elemental species. Moreover, selected examples for the design of speciation methods for biopolymers will be presented and explained.
Presenters:
Maria Montes-Bayon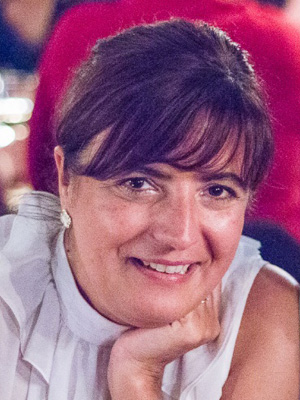 Maria Montes-Bayón holds a permanent position as Associate Professor in the Analytical Chemistry Area of the Department of Physical and Analytical Chemistry at the University of Oviedo since April 2008. She did her Master Thesis at the University de Plymouth (UK) and got her PhD in 1999 in Analytical Chemistry within the University of Oviedo supervised by J. I. Garcia Alonso and A. Sanz Medel. In 2000, she joined the research group of Prof. Joseph A. Caruso in the Department of Chemistry at the University of Cincinnati, Ohio (USA) as Postdoctoral Fulbright Fellow until July 2002.
In August of the same year she got back to the University of Oviedo as Research Scientist (Ramón y Cajal) in the Analytical Spectrometry Group until 2007. In 2008 she obtained the position of Associate Professor (accreditation as Full Professor, 2014). She is co-author of more than 100 original research publications and reviews, as well as several book chapters. She participates in different research projects (national and regional) through which the research in funded.
| Kontakt | Affiliation | Topic |
| --- | --- | --- |
| | University of Oviedo, Spain | Applications of plasma spectrochemsitry |
Stephan Hann
Stephan Hann is professor of analytical chemistry at the Austrian University of Natural Resources and Life Sciences (BOKU), Vienna, Austria. His research group "Instrumental Analytical Chemistry and Metabolomics" aims at the development and application of analytical methods in mass spectrometry based metabolomics, elemental speciation and ultra-trace analysis.
| Kontakt | Affiliation | Topic |
| --- | --- | --- |
| | University of Natural Resources and Life Sciences - BOKU Vienna, AT | |
NOTE: SHORT COURSES REGISTRATION CLOSED!